Casa degli Orti, two rooms apartment with big garden and panoramic view - separate building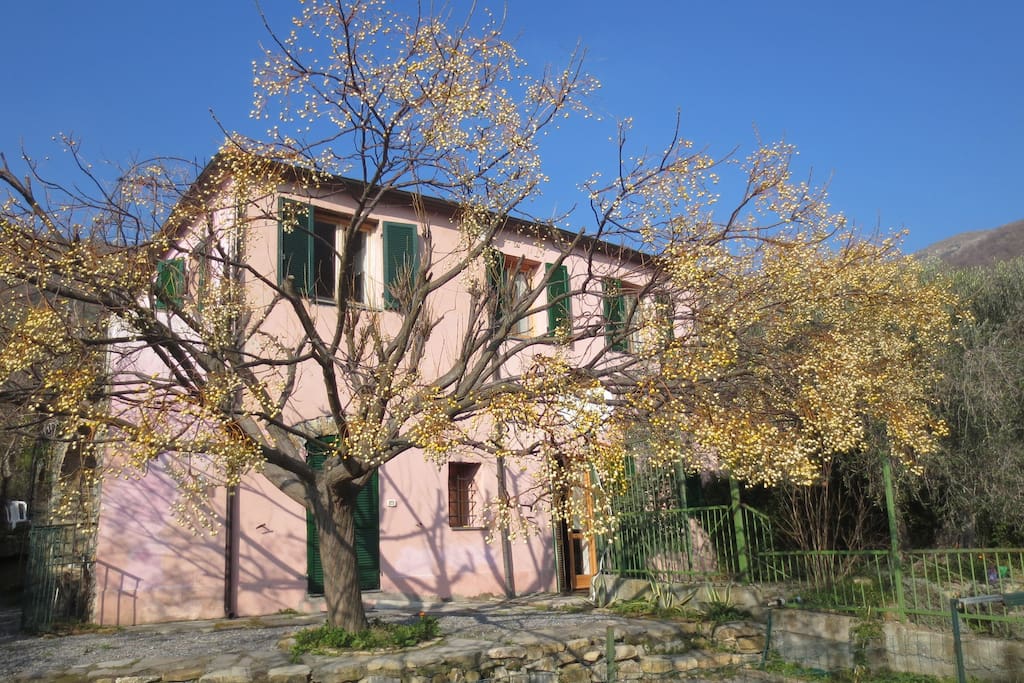 Size: 45 m2
Occupancy: 2 Adults
Book now
Casa Orti is situated in the countryside, surrounded by nature with a wonderful garden.
Typical summer house set in the Ligurian Inland approx. 600 meters away from the village accessible by car via a dirt country road (expert driver for sport cars or vans).
It has been recently renovated and divided into two apartments comfortably furnished and equipped with living hall, kitchenette, private bathroom and private garden.
A large country garden with bbq, deck-chairs and sunbeds is available to all guests.
This house is surrounded by the Ligurian countryside and is located in a vast flat country garden where a common lounge with a sofas and fireplace is available to guests
Single apartments are ideal for couples or families up to 4 guests, the whole house can accommodate up to 14 guests.
A wide function room and the extensive garden make La Casa degli Orti ideal for special events, catering and team activities, please contact us for more information.